Anyone who intends to do home interiors would have had this question come across their mind at the least once – thanks to the heavy marketing done by the former in the title, there probably would be no thought at all (leave alone questioning) whether to hire a professional architect/ interior designer for many home / flat owners!

In this blog I intend to cross compare the two choices in my perspective.

Before even putting forth my points I would like to mention that I was involved with one such leading firm offering modular home interior solutions in Bangalore for nothing but to gain pure experience of knowing how exactly it works. This was back in the year 2016 for say a month or so until their software were made familiar with. And with that I knew this is not my path and re – coursed myself. (I state the last line with all due respect to designers involved working in and for such modular interior firms – I took the choice as it dint align with my calling in this field).

I would like to run through the process for those unfamiliar with.

Rough process goes on like this. A house or flat owner contacts a modular design interior provider with his or her requirement, a senior designer is assigned to attend to the client, design is done in accordance to the site measurements and clients requirements using the software eventually (with its inbuilt product / item / module catalogue), finalized design is then sent to factory as drawings for manufacturing and then installation is done. Bill of quantities, site visits, stage wise payments all come at their respective places in the process. The promise of timely delivery with "customization", hassle free, error less, designers endearing travel with clients (I get to see a lot of such ads in YouTube these days ) etc come within the package.

As seamless as it may seem in words the process incurs good amount of effort and time and it is not too far from that of a professional architect's too. But a world of difference lies in the designer's approach to the problem or clients requirements at hand.

Now we'll walk through a simple example to put forth my perspective .

Imagine I give a kid a set of lego blocks to model an object of his or her choice intended for the kids own use. And for the next try, I hand over a lump of clay to design the same model for the same purpose. Say guidance and instructions are lent for aid at needful places.

We get two results for the same use through two totally varied means.

Now my dear readers which among the two would be more fitting to the kids intended use, which among the two would allow room for more improvisation and so called customization ? No! By customization i don't mean the difference in colours and odd shapes. Please allow yourself to dive deeper.

As colourful and easy to build the blocks seem to be, they are still blocks that can be added, removed, lengthened, shortened rather be moulded, crafted and detailed to the kids use.

Now if I train one kid only by giving lego blocks and another kid with clay for a period of time which among them would bring about more creative, desired, individualistic, tailor made results?

Imagine kids modelling more or less identical toys or objects but thinking other wise – that they possess unique toys customized one's unlike others. Weird isn't it?! They just need to stand afar and see their outcomes amidst others to find that they are not so unique as they assume it to be.

Are the kids to be blamed or the lego block building attitude ?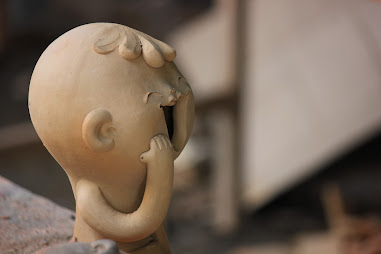 Spatial planning – be it architecture or interiors is no child's play dear readers neither is your hard earned money that goes into it.

End answers I leave it to you my wise readers to ponder upon.

I am intentionally refraining myself to go into the nuances, logistics, pricing, are you really getting the customization for what you pay and other statistical data for the two approaches in the title of this blog.
And you might be interested to check out our residential interior projects done in
Coimbatore
and
Chennai
.
 Disclaimer : Use of lego blocks in the post is solely for interpretation purpose intending to bring forth my point. I love it and my little human loves it even more during his play time.